Music & repertoire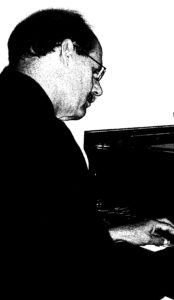 This site gives you access to both my piano albums and my compositions.  You can browse my recordings, read the liner notes, and listen to individual tracks.  All my compositions are listed with program notes, and most have either a live recording or a good sampled recording.  Many include a score video so that you can follow the score as you listen.  This website is integrated with my blog which also includes theoretical posts.  My composition scores and parts may be acquired from my publisher, American Composers Edition.  My recordings may be acquired from BandCamp through this site, and streamed from Spotify, Apple Music, Amazon, or other services.
Blah Blah Blah
Little BLah
Play On knows all the tricks to turning an unknown artist into a hit. Our tools for promoting your music include:
Market Research- Play On has years of experience making music of every genre, and knows how to appeal to every audience. Our team will determine which audiences are most likely to appreciate your style of music, and will help you tailor your music and advertising to those audiences.
Video Production- The Play On team specializes in storyboarding, stage and sound design, direction, and editing. We'll work with you to design a video that appeals to mass audiences while staying true to your artistic vision.
Concert Consultation- When you're ready to perform live, Play On's expert advisers will help you do it right. We'll help select optimal venues, negotiate with venue owners, determine ticket prices, and promote your performance. We're committed to maximizing concert turnout and revenues while minimizing costs.