Glenn Stallcop Composer, Performer

chamber Concert
Thurs., Feb. 9th 7:30-9pm

St Barnabas Episcopal Church (map)
Sat., Feb. 11th –

2-3:30pm

Unitarian Universalist Congregation of Phoenix (map)
Urban Nocturnes's program includes the premiere of String Quartet 1980, by Glenn Stallcop, a Phoenix-based composer and former Phoenix Symphony double bassist; Mendelssohn's Tema con variazioni and Scherzo for String Quartet, Rêverie Orientale for Clarinet and String Quartet by Alexander Glazunov, and W.A. Mozart's incomparable Clarinet Quintet in A maj K581.
Sunday, October 23rd – 7:00PM CDT 5:00PM PDT/MST (Arizona)
LYRICWOOD STRING ORCHESTRA – Bethany Amundson, Conductor
Location: Dakota-Wesleyan University Campus, DWU Sherman Center, Mitchell, South Dakota.
The concert will also be livestreamed at www.dwu.edu/live.
PROGRAM
FUEGO (2020) by Glenn Stallcop (Liz Soladay, viola; Laura Cooper, cello; Marian Casey, double bass)
CONCERTO FOR FOUR VIOLINS in B Minor by Antonio Vivaldi
CONCERTO FOR DOUBLE BASS by Glenn Stallcop (John Casey, Soloist)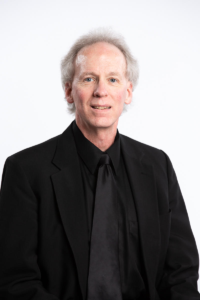 Tuesday, June 28th 7:30PM
MusicFest, in Collaboration with the Telluride Chamber Music Association, brings live classical music back to Telluride in the form of Summer Soirees at the Mai's Residence. Glenn Stallcop's Nuances de Noir, along with his Jazz-inspired duos, are featured on the program.
The full series runs from June 25th through July 3rd at the residence of Anne and Vincent Mai. The property is a restored barn overlooking Mt. Sunshine off Highway 145 near the Sunshine Campground. The series will have something for everybody, including classical chamber music, modern and world-inspired music, and accompanying dance performances.
"Chamber music concerts offer that rare combination of great music and the intimate ratio of artist to audience member. Combined with a fabulous location and, for the first time this year, a lovely glass of wine and the offer of cheese at the conclusion of each concert, MusicFest's Summer Soirees will truly be a gathering and conversation in music," duoJalal said in a statement. Contact Telluride Chamber Music Association MusicFest for more information.
Virtual:
"The Unreal dwelling"
The morning that I received the call from Steven Moeckel asking me to write a piece for unaccompanied violin, I had been reading from a collection of literary prose by Matsuo Basho, the famous Japanese haiku poet. We were in the midst of the long shutdown for the Covid-19 pandemic. Musicians were not working; whole symphony seasons had been cancelled. We discussed the artistic (let alone financial) crisis the situation was creating. He talked of having taken a trip to the Oregon coast and taken long walks through misty forests to facilitate some serious artistic soul searching. He had formulated a plan for an unaccompanied recording and wanted to commission a new work for it. The album, Sei Solo Looking Within, was released in June of 2020.